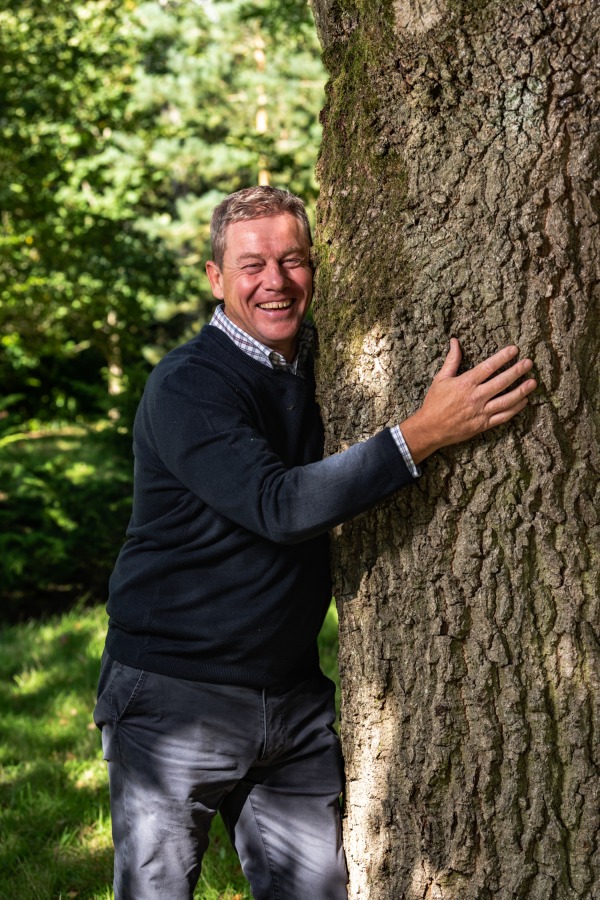 Tell us a little bit about you and your job
My journey into ecology was a long and probably unusual one. I have always loved the outdoors and being surrounded by nature but my chosen career in quality assurance didn't provide much fresh air. After 20 years working in labs, manufacturing plants and corporate offices, I decided enough was enough; it was time to live my dream.
I started as a volunteer at Northumberland Wildlife Trust where I stayed for two years - I learnt so much there including my passion for bats! It was through this that I started to freelance at Eco North, and it was also where I met Vicki.
What attributes do you think you need to be successful in this industry?
First and foremost, it has to be a passion for the environment. I have such love for all the things around us and want to do everything I can to protect nature. You also have to be adaptive and flexible as no two days are the same. My background in quality assurance also means I am well versed in explaining best practice alongside correct processes and procedures, which really helps when it comes to informing built environment clients about new legislation.
What does a typical day look like for you?
Every day is different. One day, I could be out in the field completing surveys, collecting recording equipment, delivering toolbox talks or ECOW tasks, and another I might be in the office writing up reports for clients. There is honestly so much variety.
We're currently implementing an integrated management system covering all aspects of QHSE and as the Occupational Health and Safety representative I'm completing a NEBOSH course in occupational health and safety. The IMS will cover all aspects of our operations on and off the field.
Which projects stand out as highlights?
Recently, I have been a part of a project at an old battery chicken farm in Bedale, North Yorkshire. The site had been vacant for some time so looked, as you can imagine, abandoned and almost eerie. It needed a lot of work from asbestos removal to tree and wildlife surveys. The reason it stands out is that when you first look at it, you wouldn't necessarily think it a good location to build houses. But now everything has been cleared and the client has followed the correct procedures, you start to see how amazing the land and its surrounding area is. It's so rewarding to be part of this process.
What is the best part about working at Biodiverse Consulting?
It has to be the variety but also the opportunities. With a small team comes added learning and development. There are so many chances to explore new skills and enhance existing ones. Take biodiversity net gain for example, we'll have to be experts in that to correctly inform clients on the latest legislation.
It's also a great environment here, we have such a good team of good people who I learn a lot from daily. Like most businesses, the pandemic presented a lot of challenges, but we've managed to get through it largely due to effective and frequent communication.
Any advice you have for people who may be interested in being an ecologist?
Grasp hold of every opportunity that comes your way, educate yourself, take chances.
Be as hands on as possible and gather as much experience as you can. Look at me, I started as a volunteer but eventually started freelancing and now a full time Ecologist – grab the nettle!!