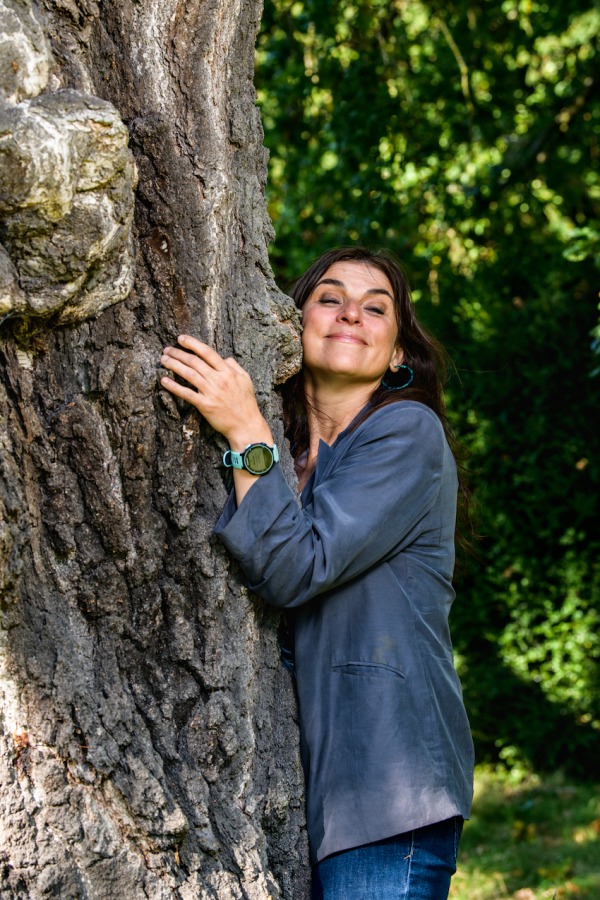 Tell us a little bit about your background
I grew up in West Sussex and my father was an amatuer wildlife photographer so a lot of my youth was spent out and about in nature. We were forever exploring and finding beautiful scenery and wildlife to capture on film. A lot of the time I had to sit perfectly still to wait for something to happen like badgers heading back to their sett. So I think my love of the environment really started back then.
When I was old enough I took myself off to Australia and ended up in Darwin of all places - not quite West Sussex! The time I spent overseas helped me figure out what I wanted to do with my life and when I returned from travelling, I headed to Northumbria University, in Newcastle upon Tyne, and studied Environmental Management and then on to Sunderland University to complete my Masters.
I started working for Northumbria University as a consultant and have worked in the environmental sector ever since.
As well as being passionate about nature, I have always been interested in business. I took on the role of business manager at the environmental charity, Groundwork, learning lots along the way. Around this time, I was selected by the CBI as one of its Young Leaders (now called Future Leaders) – which was a fantastic opportunity to meet other inspiring professionals.
Following a number of Business Management roles at Groundwork North East I took the opportunity to apply for the managing director role at the new environmental consultancy, EcoNorth. That was alarmingly 10 years ago! During my time there, we made huge strides in building a sustainable business. I set up EcoÉireann our sister company in Ireland (pre-Brexit) and worked with Center Parcs as one of our first Irish clients.
By then through national and international opportunities, I had an established network across the development and environmental sectors, and a track record as a problem solver.
What motivated you to start up your own company?
After seven years with EcoNorth I felt I had achieved as much as I could and that the company would benefit from some fresh ideas. It was time to move on! I knew that biodiversity net gain (BNG) was going to be big but was only in an embryonic stage at the time, meaning that there was much opportunity to shape and deliver services that incorporated this then, relatively unknown assessment. - that's how Biodiverse Consulting was born.
Just before the pandemic (2019), I decided it was time. Not long after going at it alone, I hired assistant ecologist Luc Hanse Foster who's now an ecologist and is a valued member of the team.
The first month after the pandemic hit was scary. I was in shock. But thankfully the birds and the bees carried on and so did we. We work a lot of the time outdoors so our industry didn't come to a halt like others.
How did you grow the business?
The advantage of being around forever is that you develop a strong network, the North East is a small region and because of my time at EcoNorth, I had gained a credible reputation and had a demonstrable track record of successful projects.
We are very client-focused and pragmatic at Biodiverse Consulting. Often the clients we attract have very complex requirements and require a creative approach to resolving their ecological requirements, ensuring their legal compliance and positive outcomes for nature. As much as we value nature and are passionate about conservation, we also understand that developers need a professional pair of hands.
We adopt the client mindset to offer the right balance of biodiversity and business.
We are now in a position where BNG is a legal requirement and I am excited about the future. Currently we are looking at designing services that looks beyond Biodiversity Net Gain to Environmental Net Gain whereby carbon, flood resilience and creating happy healthy places for people are easily measured and monetised.
What does a typical day look like for you?
I can honestly say that I don't have a typical day. What I do love about owning my own business is focusing on its development whether that be winning new business, meeting clients, writing proposals or working with colleagues and collaborators to adapt services to support our clients better.
At the moment we have a rota system for days in our stunning office and try and have three days in and two days from home but, of course, as soon as spring-summer arrives we will all be out most days conducting surveys and assessments.
What makes Biodiverse Consulting a unique place to work?
We are genuinely passionate about giving people the skills and experience to make them rounded ecologists. Working here, you get to experience so many different things as we are still fairly small. You don't get pigeonholed or only set admin tasks, you are immersed in the world we live and work in very quickly and can cultivate your niche from there. From assessments and surveys to client meetings and formal training - people really do experience a lot very early on.
I do value a team dynamic so the pandemic has been tough - it's a lot harder to build culture virtually so we do have a base for face-to-face interactions when we are allowed.
Any advice you have for people who may be interested in being an ecologist?
My one piece of advice would be to pick a degree where you get practical experience. And study species - we test all candidates that interview here and you'd be surprised at how tricky the test can be.
What attributes do you think you need to be successful in this industry?
Be hardworking – ecology can mean unsociable hours but the opportunity for contact with nature that you wouldn't have during the day is unique.

Be pragmatic - put yourself in the client's shoes and solve their problems in an open and positive manner.

Be passionate - passion is the number one value we have - if you aren't passionate about the work you do then you won't produce good work.
What are your plans for the future?
I really want to embrace technology. There are some fantastic emerging tech products and services out there such as thermal imaging for use in surveys and we would love to be able to work with businesses and trusts that want to use these.
Environmental net gain will be our big priority as well - creating wildlife places for people to live among - not simply building in one place and placing natural habitats in another. We need to be surrounded by nature, not simply a visitor to it.
The BNG model is obviously great for building at scale and offsetting carbon but there are other opportunities to make towns greener. This is where I would like the sector to head in, adopting a truly holistic approach that is well thought out and factors in lifestyles and human needs as well as nature conservation and clever architecture.